BUSINESS MOBILES & TABLETS
At Connect4 we work with all major networks to ensure we offer you the mobile tariff and plan that meets the usage, coverage and demands of your business. As a Connect4 partner, you will benefit from the assistance of a dedicated account manager, backed by our inhouse admin and support team. Your account manager will provide you with regular usage reviews and look at the changing needs of your business, to ensure you're on a tariff that reflects your business needs.
Multi-network Solutions to keep you connected
Isn't it frustrating for your business to be tied to one network and suffer poor reception in key locations as a result? That's why we offer multiple network deals to make sure your team is always connected.
By choosing us we can offer you any combination of EE, O2 or Vodafone all under one account manager. Not sure which network is best for you? test it for yourself on us. With our coverage checker packs you can have confidence that you've chosen the right network(s) before you commit.
Free Audit of your current usage
The lowest monthly line rental isn't always the cheapest solution in the long run. We review how your business uses its mobiles over a period of time to make sure you've got the right tariff structure in place so you won't get caught out by costly additional charges for exceeding your inclusive calls, data and texts. Simply submit 3 months' worth of your bills here or contact our team for your free audit. 89% of the businesses we audit could save an average of 27% by switching to our recommended tariff*.
Dedicated Account Manager & Service Agent
All our business accounts will be assigned a dedicated Account Manager. You can call them directly about any questions on your tariff. They'll work with you over the duration of your contract to make sure you continue to get best value by reviewing your usage and spend patterns in line with your original audit. A specialist customer service professional will be on hand to sort through any issues that occur, dealing directly with the network on your behalf, saving you time and money. Even if you have a deal with multiple networks, you'll only ever need to speak to one of our team.
Flexible Technology Fund
When you switch to us, you'll benefit from our 'Flexible Tech Fund' – a pot of money you can spend as you like. You can use it to upgrade to the latest handsets/tablets, or you can keep your existing handsets and use the money for other business equipment. You can even choose to keep the cash and boost your bottom line – it's entirely up to you.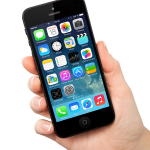 Why speak to us?
We work with you to design and specify a bespoke telephone system, using exactly the right technology that meets the needs of your business. And we get it right first time.
Experience
We've been installing telephone systems for many years, so we know you want minimum disruption and maximum customer service.
Project Management
We will take ownership of all the elements involved in delivering a successful telephony implementation. From porting your telephone numbers, cabling your premises, installing new lines through to programming your new platform to ensure it delivers improved business efficiency.
Support
Should you run into any problems, our remote monitoring systems will pick them up quickly and our customer service teams and helpdesk will either resolve them remotely or we'll get someone on site to get it fixed. We make it our business to ensure our response times are better than the industry standard.
We'd love to hear from you…