Take Control of Your Phone System – in the Cloud or On Premise
3CX Phones System is an open-standard, software based IP phone system that works with popular IP Phones and SIP trunks whether on premise or in the cloud. A complete Unified Communications solution, including web conferencing, presence, softphones, smartphone clients and more – without the cost and management headaches of an 'old style' phone system or the limitations of a shared cloud PBX.
Cut Travel Costs With Integrated Web Conferencing
3CX's integrated web conferencing solution saves you travel time and money by allowing users to host web meetings and enjoy face-to-face communication wherever they are. Attend meetings around the world with the cutting edge WebRTC technology of 3CX WebMeeting.
Eliminate expensive Web Conferencing Services
All 3CX users licensed free of charge
Save on call conferencing costs
No monthly subscription fees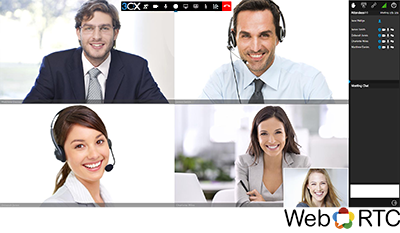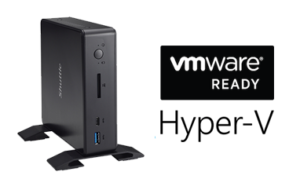 On Premise 3CX Phone System – On Appliance or Virtualized
You decide where to run 3CX – run it on an existing server using Hyper V or VMware. Smaller installations can run on a low cost dedicated PBX appliance. Easily move your PBX to another server or into the cloud, using built-in backup and restore.
Virtualize with Vmware or Hyper V
Easily scale your installation
Run on a low cost MiniPC PBX appliance
Instant Messaging / Text chat
Allow employees to communicate together via text chat, without the need to rely on third party internet messaging systems. 3CX users can send and receive text messages via the 3CX Windows, Mac, iOS and Android clients from anywhere.
No need for third party messaging systems
Send text messages, links and more at no additional cost
Available on Mac, Windows, iOS and Android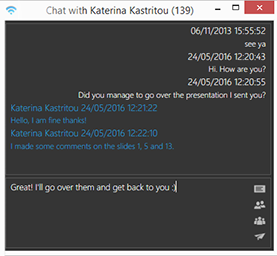 Why speak to us?
We work with you to design and specify a bespoke telephone system, using exactly the right technology that meets the needs of your business. And we get it right first time.
Experience
We've been installing telephone systems for many years, so we know you want minimum disruption and maximum customer service.
Project Management
We will take ownership of all the elements involved in delivering a successful telephony implementation. From porting your telephone numbers, cabling your premises, installing new lines through to programming your new platform to ensure it delivers improved business efficiency.
Support
Should you run into any problems, our remote monitoring systems will pick them up quickly and our customer service teams and helpdesk will either resolve them remotely or we'll get someone on site to get it fixed. We make it our business to ensure our response times are better than the industry standard.
We'd love to hear from you…