HOSTED VOICE SOLUTIONS
Hosted Voice Solutions/VOIP is a great way to improve call quality and reduce call costs within your business. This page will explain what VoIP is, run you through the business benefits of investing in hosted telephony, inform you of the business features that it brings and the benefits from choosing us as your business VoIP provider
Saving Money
The cost of using a VoIP telephone is much cheaper than using a conventional phone. Making long distance phone calls are also cheaper when using a VoIP provider.
Portability
The convenience and comfort provided by a VoIP telephone system is available all over the world. Using any broadband connection, you can log in to your VoIP telephone, and you will get a dial tone. Regardless of where you are, if you have Internet access, there should not be any problems in terms of costs and connections. VoIP systems are also accessible via email or while you are traveling. Simply take your headset or IP phone, and you can contact staff or clients with a low cost call.
Flexibility
With a VoIP system, you can still use your conventional phone and a VoIP converter or VoIP telephone adapter. A VoIP converter looks like a USB memory stick, which you can easily plug onto any computer. A VoIP converter will sense signals that are emanating from traditional or analog phones, and such signals will be converted to digital data that can be routed over the Internet. This means we can connect your VoIP system to fax machines, door phones, magnetic locks and legacy equipment.
A VoIP system will also allow you to acquire your own VoIP number, so no matter where you are traveling to, just as long as you have a high speed Internet connection, you are capable of receiving phone calls to your same number.
Multi-Functional
Aside from making phone calls, you can also conduct videoconferencing calling through your VoIP phone. This allows you to stay in touch with your co-workers and clients to discuss important deals, affairs, meetings, files, documents, agendas, no matter where you are. Even while you are abroad attending to meetings, you still have the capacity to attend other important meetings in the home office without having to worry about being physically present.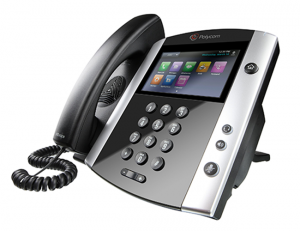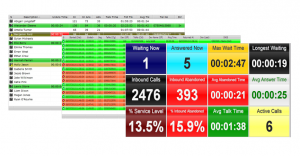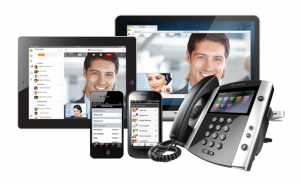 Why speak to us?
We work with you to design and specify a bespoke telephone system, using exactly the right technology that meets the needs of your business. And we get it right first time.
Experience
We've been installing telephone systems for many years, so we know you want minimum disruption and maximum customer service.
Project Management
We will take ownership of all the elements involved in delivering a successful telephony implementation. From porting your telephone numbers, cabling your premises, installing new lines through to programming your new platform to ensure it delivers improved business efficiency.
Support
Should you run into any problems, our remote monitoring systems will pick them up quickly and our customer service teams and helpdesk will either resolve them remotely or we'll get someone on site to get it fixed. We make it our business to ensure our response times are better than the industry standard.
We'd love to hear from you..